...and a bunch of crappy pictures..... and a little bit of me.....
So it's pumpkin carving time and I need to take pictures, but i'm too lazy to go and get my flash and put it on my camera. I'm pregnant! A walk downstairs is just a little too much sometimes. So.. these beauties were all taken at 3200 ISO! Ha... But hey - I documented the event so that's just gonna have to be good enough for now.
So here are our pumpkins...
Haley's Jack-O-Lantern
Bella's Jack-O-Lantern
Jack's Jack-O-Lantern ( I think that face came after cliff asked him to make a pumpkin face)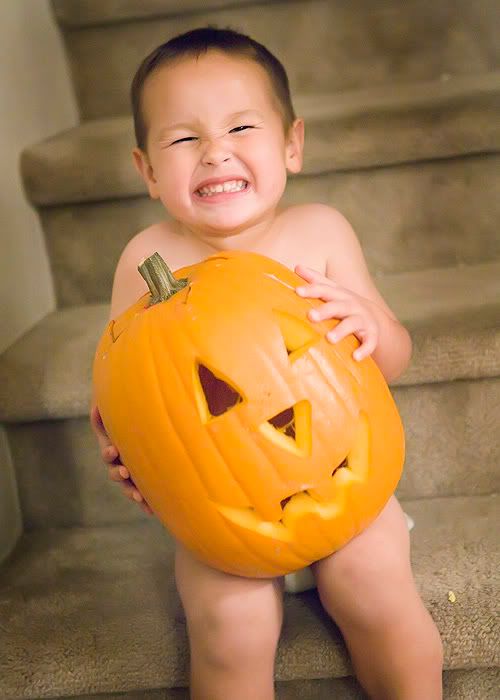 and... Baby Brother's Jack-O-Lantern ( we couldn't leave him out! )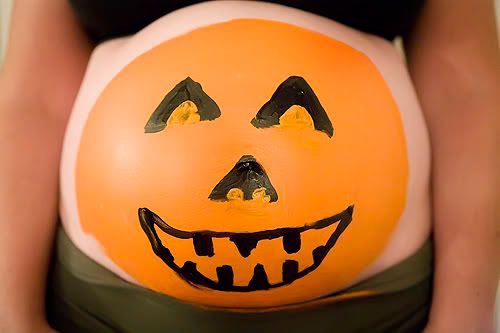 :)
K- that's all you'll ever see of me preggo. Consider this my very own maternity photo-session shot by photographer, Cliff! The kids had so much fun painting the orange on my belly, but Cliff was the black-paint artist. I don't know what he was doing with the eyeballs and nostrils, but oh well. Haley asked me if we could do this again next year.... Hmmm..... How long does that kid think I'm gonna be pregnant?
Here are the kids in action...
HAPPY HALLOWEEN!!!