When Jack was born (aug 2005) my mom came out to help, visit, etc. While she was here, she decided to share her love for knitting with Haley by teaching her how to knit a scarf. Haley was only 5 years old at the time, and it was amazing how quickly she caught on. Her attention span for the scarf would only last for small spurts and then she would forget about it here and there and eventually the scarf got put aside. She picked it up again earlier this year and got right back into it. When she got close to the end, I had no idea how to help her. So... when grandma came to visit in may of this year, we thought we better pull the scarf out and let her help Haley finish it up in the few days that she was here.
Well, she finally finished and is so proud of her cute little 2 year project. She really did a great job and I can't wait to see her wearing it to school when the weathers cools down. Her next scarf she hopes to donate to charity ( so grandma better come back soon to help her get started on that one).
Anyway... Heres the pictures that you requested, mom. What d'ya think?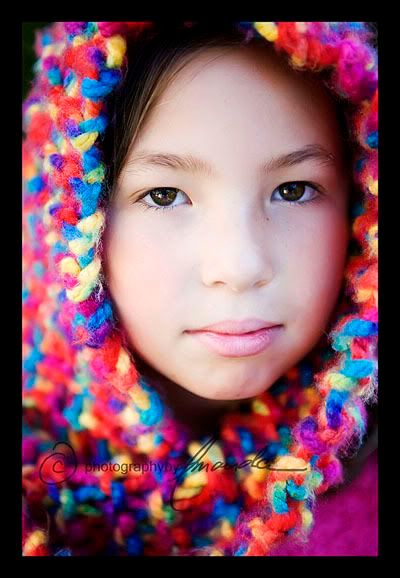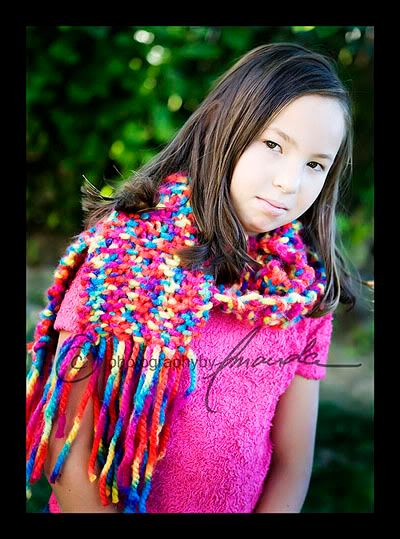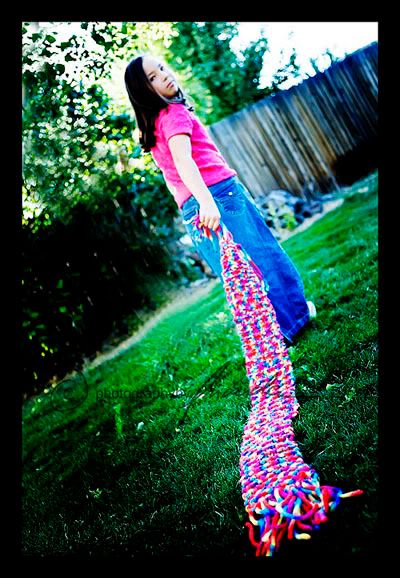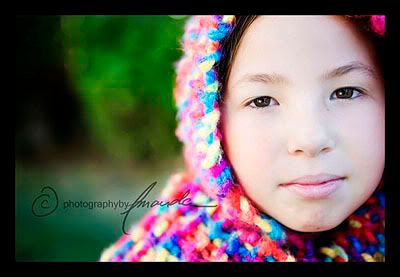 Beautiful job, Haley!