that I have 4 children??? AND.. did you know that I don't have ONE SINGLE Photo of all four of them together??? Sinful isn't it?!? Yes, the last time that we had family pictures done was at Target (shhhh).. (before I knew what an SLR was and knew how to appreciate great photography) over 4 years ago and 2 kids ago. Bella was not quite 18 months old. How sad is that. I have 1 picture framed of my 3 oldest kids that I took shortly after I got my first slr.....
(taken september, 2006)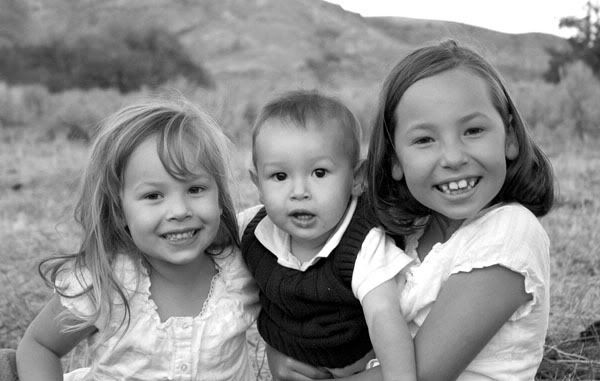 I was pretty proud of myself for getting a picture of them all looking at me AND getting them in focus. The conversion is another story, but because i knew nothing about NOT EDITING THE ORIGINAL, the photo stays as is because the quality is shot after series of re-edits.
SOOOOOO... This weekend, while Cliff was gone hunting with his dad, I decided that I would try to get a picture of all my kids together. I knew it might be next year before I would get one of ALL of us, but I had to try to capture atleast my kids. My real hope was to capture something "canvas-worthy", which by what i'm about to show you, you'll see didn't happen. However, I think I got a few worth framing atleast. So here they are.... my little four....
(lots and lots of them... )
for this one, I should of put numbers on their chest. It reminds me of a police line-up and bella has been asked to turn to the left for a profile view... :D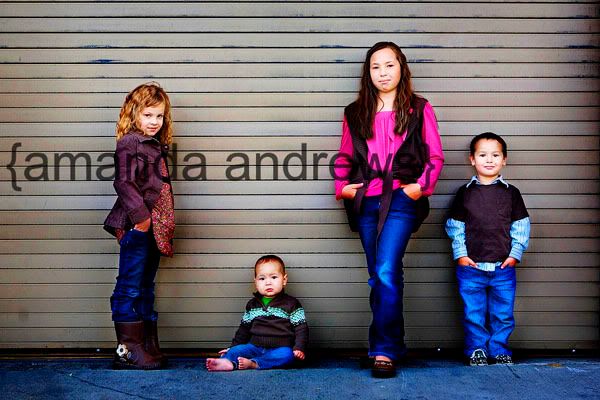 karen - guess where these few were taken?...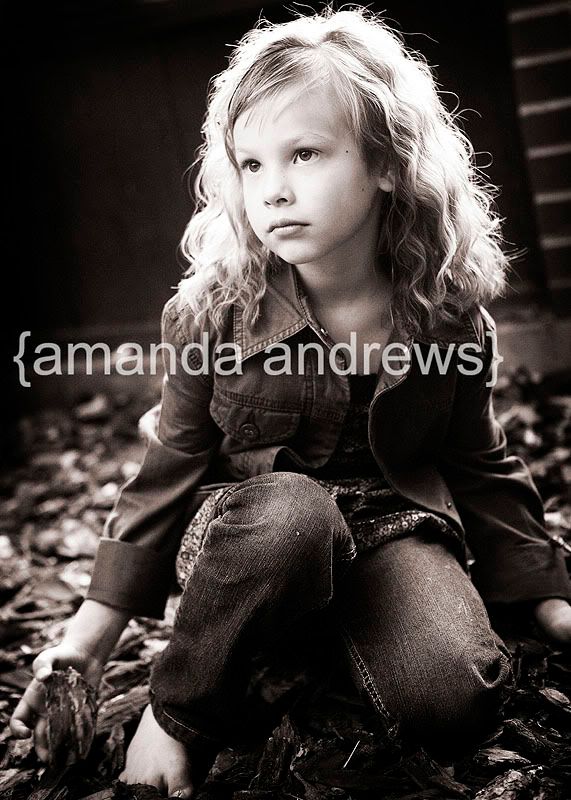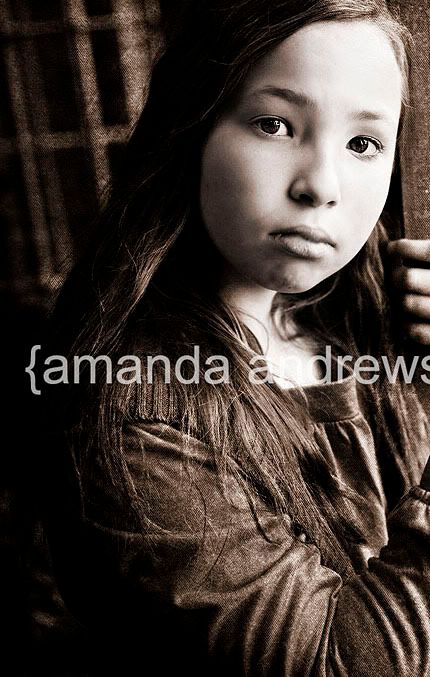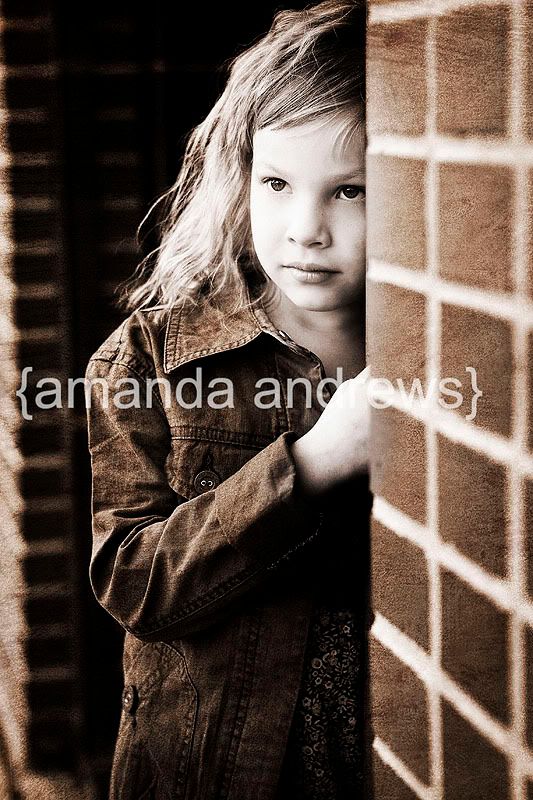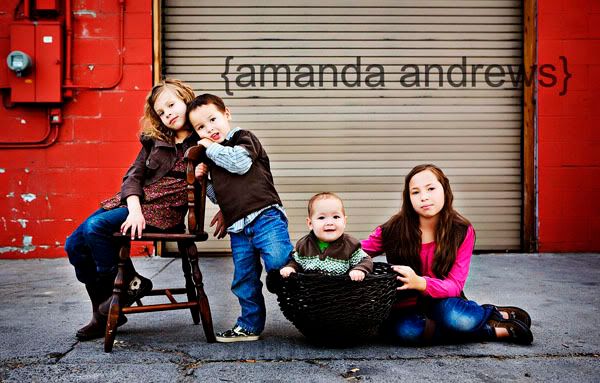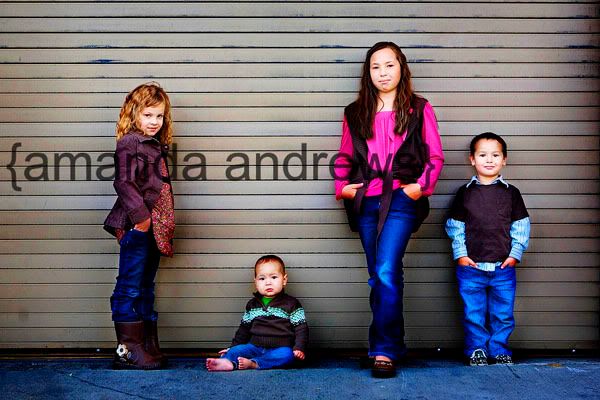 We went out to this AWESOME location that i will definately be re-visiting, but let me tell you the pokey goat-head weeds were OUT OF CONTROL!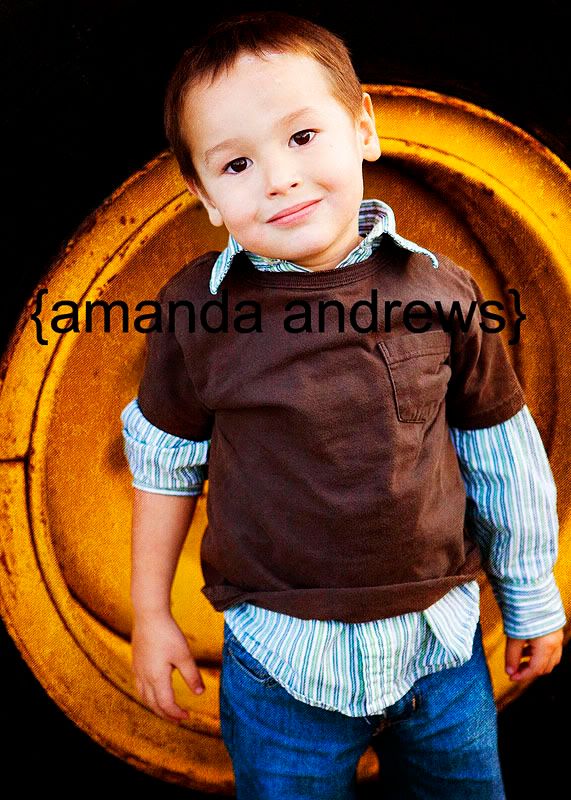 and the last one... can you tell how un-cooperative they were???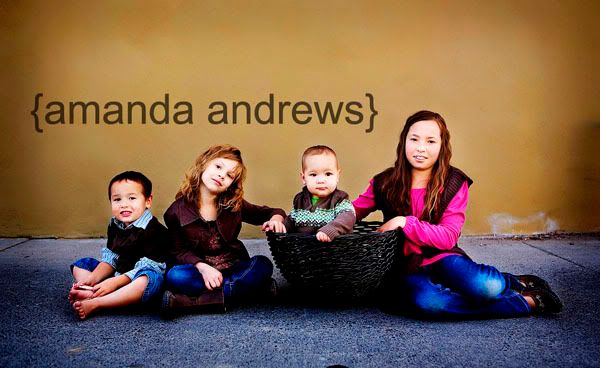 Now I gotta get some of these ordered for the wall.. Anyone wanna help me decide which ones to blow-up??? :)